Bring out your best blonde with Brilliant Silver White!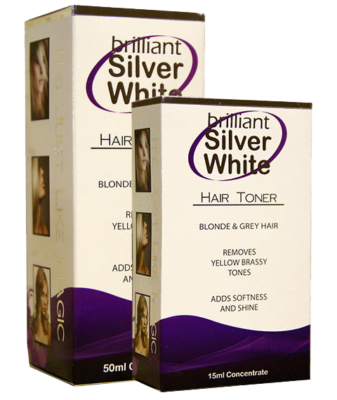 Brilliant Silver White is a highly effective instant toner specifically developed for blonde and grey hair and has several benefits over traditional toners including.
• The ability to tone or add color with additional drops.
• Instant results and takes seconds to apply
• Soften and adds shine
• 40 application in a convenient 15 ml and 140 application in 50 ml bottle
• Temporary toner and highlighter.
• Brilliant silver white takes a hassle out of maintaining gorgeous blonde hair, just put a few drops in water and rinse the instant result.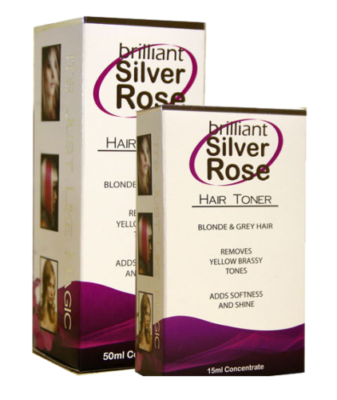 Brilliant Silver Rose Strawberry/Champagne Hair Toner!

For that retro-hot pink look, or just an elegant strawberry blonde champagne affect, Try Brilliant Silver Rose Hair Toner.
Brilliant Silver Rose can be mixed with Brilliant Silver White, giving your hair a very soft strawberry blonde color. The more drops added to water, the stronger the color.
For a special night or just to be a little different, you can streak your hair with undiluted Brilliant Silver Rose for a really funky look.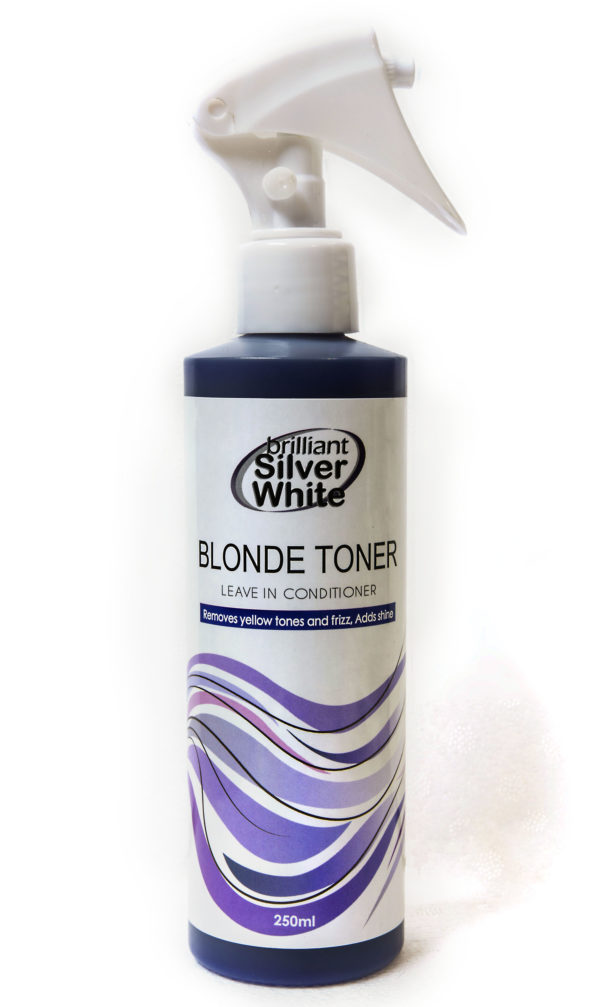 Maintain your blonde with Brilliant Silver White Leave in Spray Toner/Conditioner!
Brilliant Silver White Leave in Spray is a conditioning toner to be used on the run.
It should be used to quickly enhance your already toned Hair